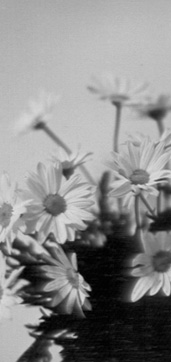 Community Gathering

December 21, 2012 marks the Winter Solstice, a time when we are at the darkest moment but honor the return of the light. Winter Solstice, according to Rudolf Steiner, is the only time each year when the most direct spiritual rays stream straight from cosmos to earth. This particular Solstice of 2012 has long been rumored to be one of the most powerful gateways of the century, a time when we are called to reconstruct our world from the soul and the ground up.
Astrologically, the outer planets, Uranus and Pluto, are now coming together to help us complete the revolution we began back in the 1960s when many of us knew the system was not working. Now, 46 years later, we bring that same spirit along with a more grounded and mature vision of the future we wish to create.
This year, December 21st also marks the end of an era in Mayan history. Technically, it is the close of a "Katun" which marks 5,123 years. With the close of one Era comes the ushering in of a New one. It is believed that this new moment in history will be marked by partnership, unity, reconciliation and peace. We are being asked to be co-creators of this new moment, and we have been preparing for this opportunity since the 1980s, when Mayan spiritual leaders began feeling a magnetic shift in the planets and stars.
Now, on December 21st, the cosmic forces are in a rare allignment with our souls, as we are being asked to receive their creative energy and, in turn, to embrace and cooperate with their power.
For me, personally, this moment in time feels especially charged, poignant and potent. I do not pretend to know all that is ahead or even all that is currently happening, but I know in my soul and in my bones that this is an especially sacred and meaningful time that I would like to share with all of you in some way.
I am called to hold a community gathering here at my house in San Francisco.

Date: Friday, December 21, 2012
Time: Noon until well into the evening

The day will include ritual, time for stories, songs and conversation, voice or throat chakra work and more. During the ritual, I will be bringing a message which comes directly from some 400 Mayan spiritual leaders in Mexico and Guatemala.
And of course, there will be aura fluffs!
Please mark your calendars and, if you can, I would love to have you join me in person for part or all of the day. If you cannot attend, I encourage you to take some time to feel the presence of this energy, and to honor it in any way that is right for you.
Discounted Readings
To help you prepare and get the most out of this Solstice, I am offering a 20 per cent discount on all my sessions. This includes energy reading, voice dialogue work, counseling, astrology and more.
This is a good way to re-allign your energy, understand your own soul journey more fully, revitalize your spiritual practice, release old stories and beliefs that no longer serve you and to affirm and validate all that you bring to this world.
To receive the discount, you must mention the phrase "Solstice 2012" when calling, or replying by email.
All sessions must take place before January 15, 2013.
To schedule an appointment, or for more information, please contact me:
Email: victoria@spiritalive.com
Phone: (415) 928-2711 Ext. 2.
I look forward to hearing from you, and am truly thrilled to share this historical time with you.
With love and blessings,
Victoria Post